Chelsea Park I & II
Live where you play
new benchmark for land values
More than twenty years ago, Sean McAdam, purchased 50 acres of land behind his house in an effort to control the sort of development that would happen there. By planning Chelsea Park with people and their environment in mind, this neighbourhood became a highly sought after refuge from the typical development model in the region and set a new benchmark for land values.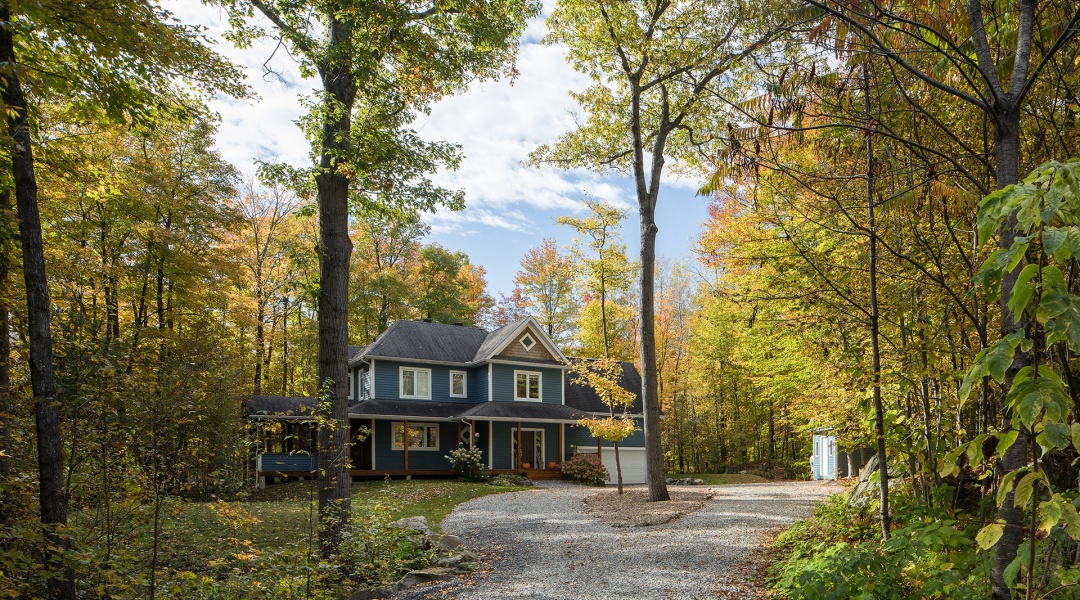 the birth of adaptive development
Built largely from materials found on site, the two Chelsea Park developments established a new standard for quality and urban planning in their market. Eighty-eight prestigious homes were strategically placed throughout Chelsea Park's 250 acres of forest. The two projects were designed around people and the environment in which they would live. The community set new standards for forestry conservation and environmental protection while providing its new residents with an extraordinary setting to call home. Chelsea Park was a wholesale rejection of standard development practices and represented a fresh look at how zoning could be changed to dramatically increase both the lifestyle of their inhabitants and the property values associated with the development. Chelsea Park I and II represented the birth of what has come to be known as Adaptive Development.