Hendrick Farm
Live here for the life here
one-of-a-kind community
Currently underway in the Ottawa region, Landlab's Hendrick Farm project is the first of its kind in Canada. Rejecting today's automobile-dependent, cookie cutter suburbs, it reclaims traditional village design, embodying the best aspects of some of the world's most sought-after neighbourhoods.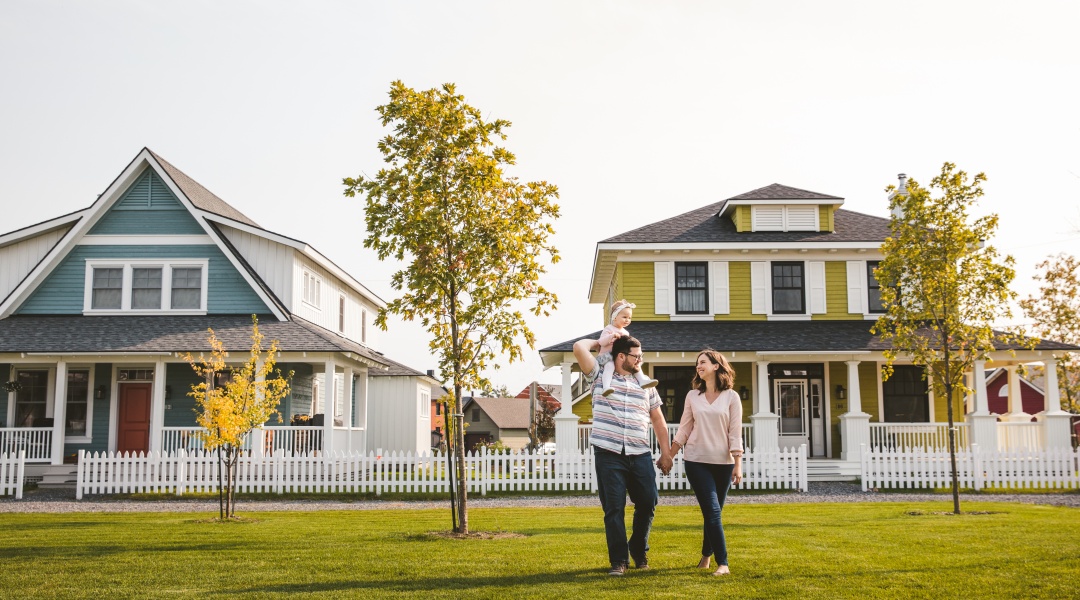 village-scale living
People often wonder what actually sets Hendrick Farm apart. Step foot in the neighbourhood and it will immediately be clear that something feels different. There is no space wasted on huge driveways that overtake the front of the house. There are no colossal garage doors that feature more prominently than the front door. The streets seem more intimate somehow, not like the wide open spaces in all the other suburbs attached to larger cities in North America. You can find people sitting on their front porches and chatting with neighbours walking by to get their mail. You can find groups of children playing in the parks that are sprinkled throughout the houses, or zooming by on their bicycles.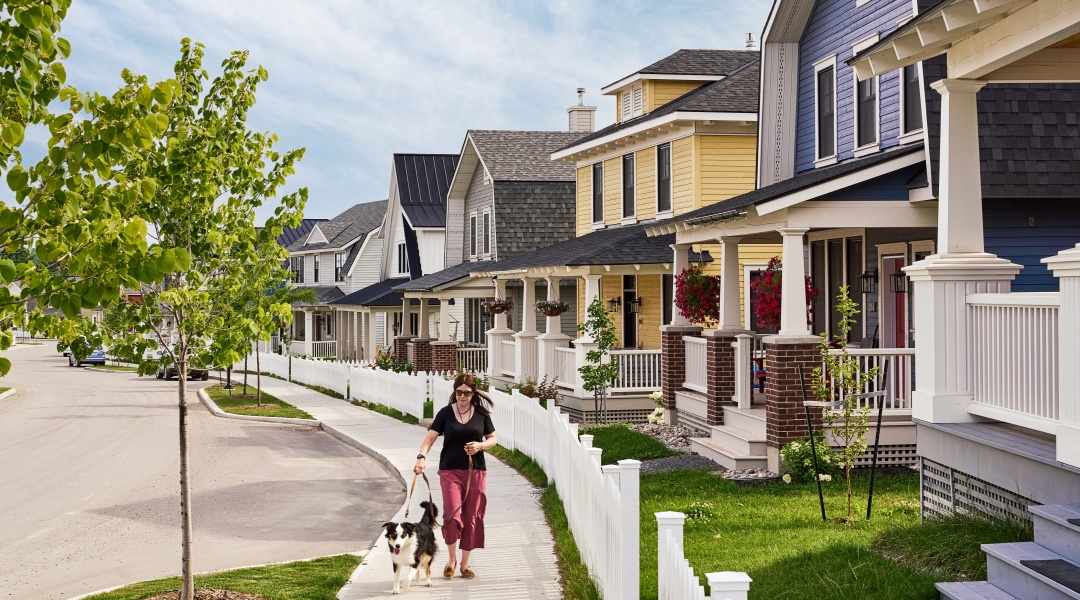 thoughtful design
That feeling—of walkability, of intimacy of outdoor spaces, of community—can all be boiled down to our urban planning and architecture. Through these, Hendrick Farm has designed a neighbourhood for people first. The master plan details five residential phases featuring unique architecture and a variety of unit types & price points, a mixed-use village centre with boutiques, cafes, and residential units, and kilometres of trails, forest, and park land.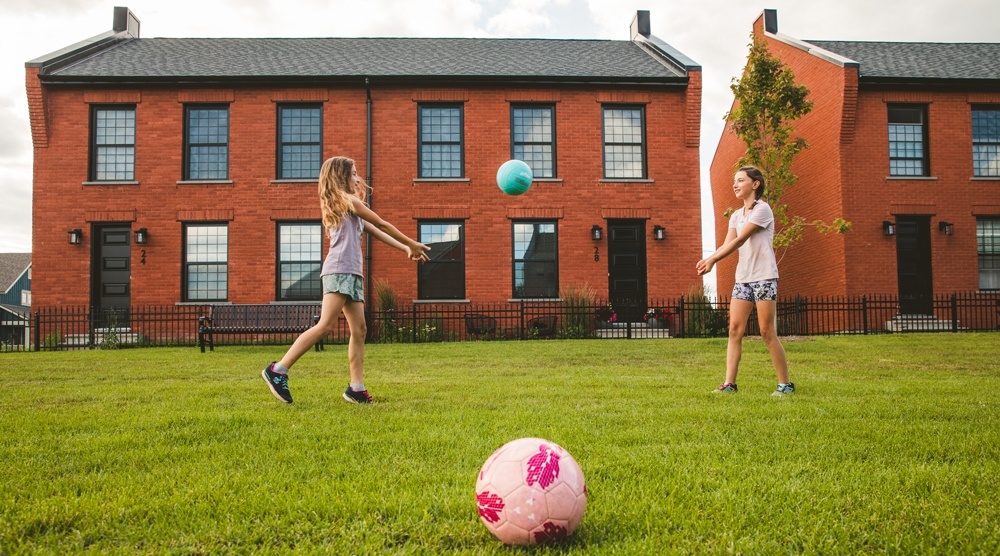 At its core, Hendrick Farm has been purposefully designed to encourage walking, play, recreation, social interaction, healthy lifestyles, and a sense of community. It's a place to live, work, and play. It's a place to grow up and a place to retire. It's a whole community where people have real connections to their neighbours when they want them, and lots of space for privacy when they don't. Only 15 minutes from downtown Ottawa, it's close to everything yet still a world away.